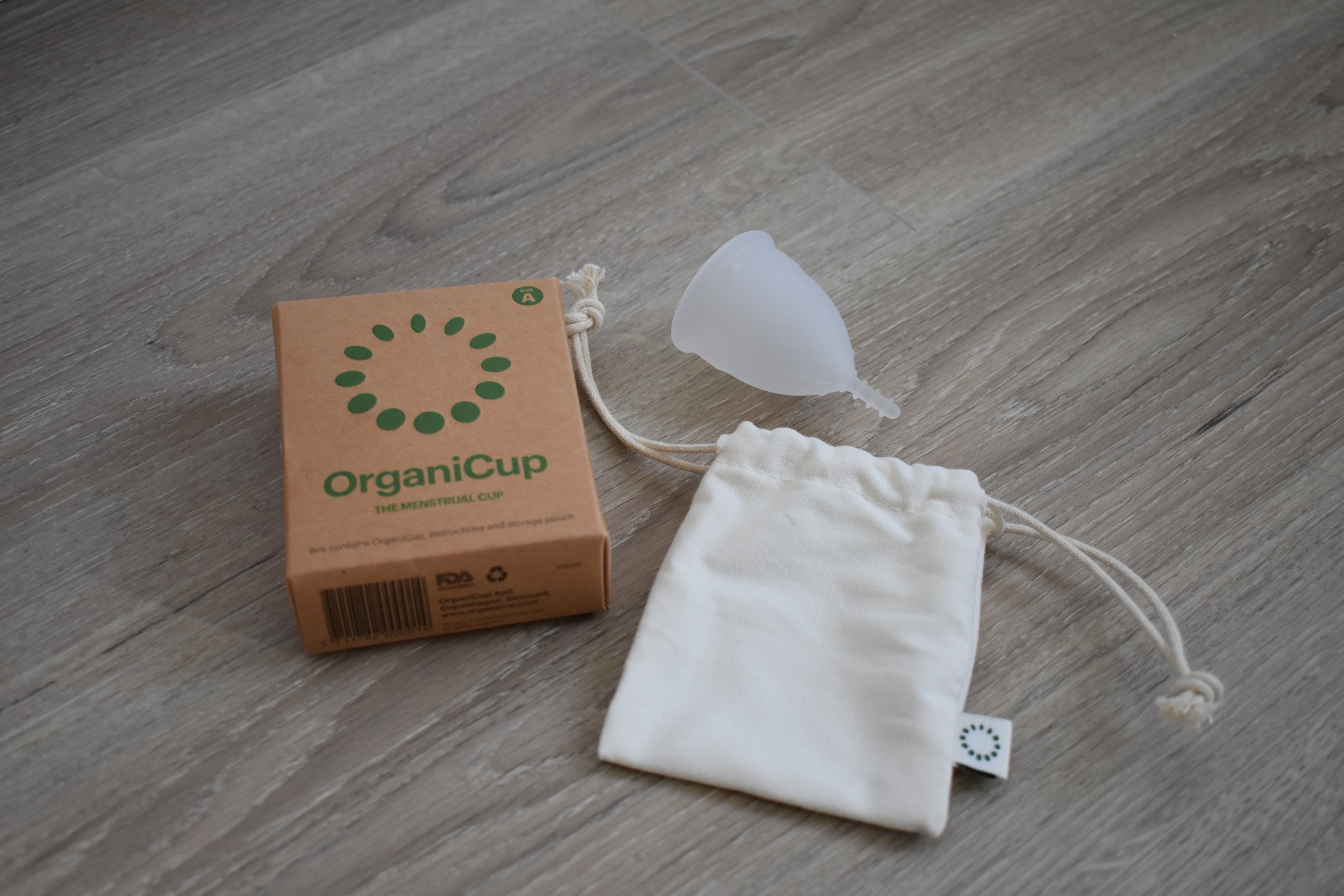 Organicup
Women's menstrual products, like pads and tampons, are the fifth most common type of waste washing up on beaches
— politico.eu
OganiCup is the perfect solution to sustainable menstrual care. Providing 12 hours of protection and free from nasty toxins; this product will be around to serve you and meet your needs for years rather than hours.
OrganiCup comes in two sizes - A and B.
Size A is recommended for those who have not given birth
Size B is recommended for those who have given birth - Organicup suggest that women who have delivered babies vaginally fall into this category, but mums of abdominally delivered little ones may also find they require size B - there's a little bit of trial and error required here! As a C-section mummy I've found that B is the perfect fit for me.
OrganiCup packaging doubles up as a handy guide to insertion and removal - so you should have all the information you need to start using your cup. However, if you do need any advice please use our contact page and I'd be happy to point you towards good sources of advice.